Vanderpump à Paris at Paris Las Vegas is Now Open
posted on Mar-18-2022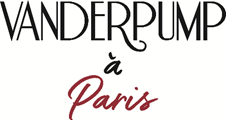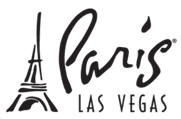 Vanderpump à Paris at Paris Las Vegas is Now Open

The second Las Vegas concept from restaurateur and television star Lisa Vanderpump
features unique Parisian-inspired cocktails, dishes and design

**For high-res images, click here**

LAS VEGAS (March 18, 2022) — Restaurateur, television star and philanthropist Lisa Vanderpump and husband Ken Todd have opened their 36th establishment and second Las Vegas venue, Vanderpump à Paris, at Paris Las Vegas. The restaurant features delicious dishes, whimsical cocktails, and a lush atmosphere with eclectic, Parisian-inspired design details. Vanderpump à Paris follows the success of Vanderpump Cocktail Garden at Caesars Palace.

Designed by Vanderpump and her design partner Nick Alain, entering Vanderpump à Paris can only be compared to fortuitously discovering another world; you are immediately transported to an old Parisian courtyard, one that's stood the test of time and lived through some of the world's most beautiful ages. The space features approximately 200 seats with multiple seating areas, decorated with plush velvet art nouveau banquettes, adorned with oversized, ornately embellished pillows, as well as light fixtures and bespoke furniture from Vanderpump and Alain's celebrated design line, Vanderpump Alain. A breathtakingly long, white marble bar is embedded with crystal chandeliers in wrought iron cages; unique bronze umbrellas sit on top of the marble, and the back of the bar features massive windows that overlook the Eiffel Tower and the Seine River, flooded with rain. Water streams down the glass with a magical and insanely realistic effect, and guests will immediately feel like they've somehow stepped from the casino floor in Las Vegas, to Paris in a storm.
"We had such an incredible time living in France for close to ten years, so we are inextricably tied to the country," said Vanderpump. "You'll find our love for French wine, delicious French food, and our fascination with French culture peppered throughout Vanderpump à Paris. The incredible thing about creating a unique restaurant is having a design partner, Nick Alain, who can bring our dreams to life."

Similar to Vanderpump's other locations, the cocktail menu features unique and never-before-seen offerings. Guests can enjoy carefully crafted cocktails presented in playful ways including the Tickle Your Fancy, a lightly-spiced white peach and pink peppercorn margarita, and the Riviera Rules, a play on a traditional cucumber martini but with basil, mint and a subtle lavender water rinse. The Vanderpump creativity is perfectly depicted in their signature LoveLocked cocktail, a delicious cocktail for two, one glass of which features a padlock and the other glass a key. Couples can write their initials on the back of their padlock and lock it onto a gorgeous wall in the restaurant, leaving their memory at Vanderpump à Paris forever.

The wine list also reflects France, with a vast variety of selections, as well as the Vanderpump family's signature branded Rosé, Chardonnay and Cabernet. The food menu features reimagined Parisian classics including unique and decadent light bites such as Ratatouille Frites, a colorful mix of spiralized and fried vegetables; Trio of Tartares, featuring three seafood tartares artfully prepared as roses; and a wickedly decadent French Onion Mac & Cheese. To end or begin the night on a sweet note, guests can indulge in sumptuous dessert cocktails like the Pain au Chocolat Martini for an unforgettable night on the town.

"The opening of Vanderpump à Paris marks the beginning of a new chapter for Paris Las Vegas," said Jason Gregorec, SVP and General Manager of Paris Las Vegas. "We are fortunate to partner with high-caliber talent and expand our food and beverage offerings at the resort. Lisa Vanderpump has created a one-of-a-kind destination, featuring decadent cocktails, Parisian-inspired bites and intentional design details for our guests to enjoy."

Vanderpump à Paris is located adjacent to the front desk and is open from 4 p.m. to midnight with limited seating available. For more information visit caesars.com/paris-las-vegas/things-to-do/nightlife/vanderpump.

Back to Articles